The wide, wide world of multihulls
What to know before you take the plunge and purchase a boat with more than one hull
One of our earliest family sailing charters was along the Florida Panhandle 20 years ago aboard a 34-foot Tony Smith-designed Gemini 105M catamaran. We thought our two kids would love this boat, but we were mistaken.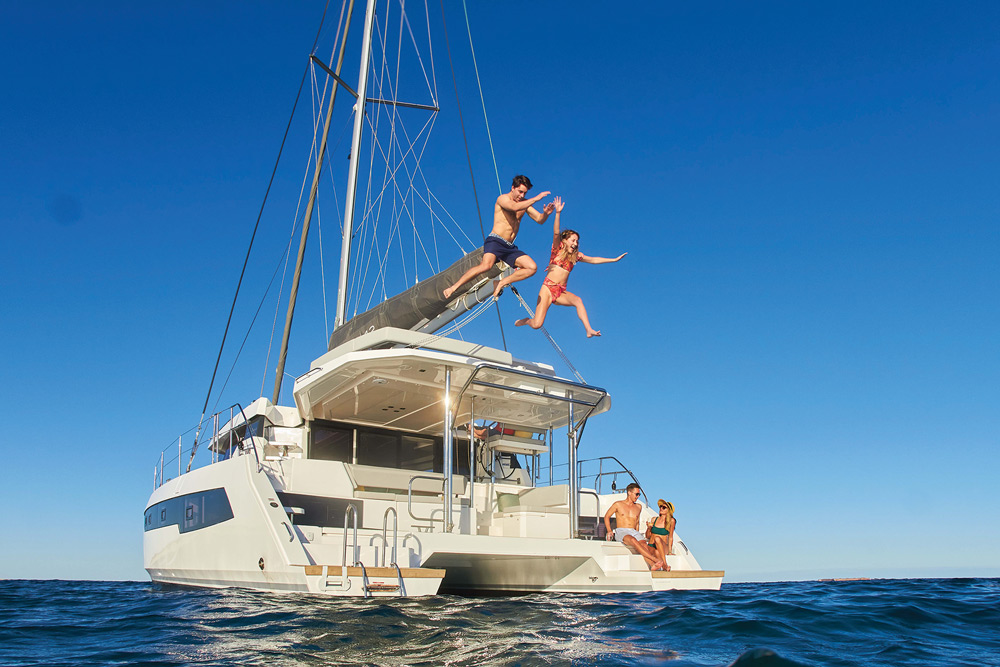 Despite its award-winning sailing capabilities, maneuverability in shoal waters, and a layout that allows safe passage from cockpit to living area without any steps or change in levels, it had no trampoline. Instead, a hard shell connected the two hulls. In the eyes of our children, then ages 15 and 12, it was a no-fun boat.
We did better in Belize two years later with a Lagoon 410, a spectacular catamaran that not only sailed with ease along the barrier reef but met with approval from our entire family. A stretch of soft material connected the two hulls to provide an ideal spot for sunbathing or getting splashed by waves. The interior featured a sumptuous saloon, dining area, galley and sleeping quarters more comfortable than many hotels.
In 2018, we chartered a Bali 40 catamaran in Puerto Rico to sail the Spanish Virgin Islands. This time there were six aboard, me and my wife, our son and daughter and their companions. We worried it would be crowded, but the Bali 40 is designed for up to eight people.
The boat's layout has four double cabins and three heads with showers. Privacy nooks throughout the boat for dining or lounging add to the overall comfort, and the fly bridge allows the helmsman an unobstructed view in all directions. Large windows provide light and ventilation, and the famous "Bali door" opens the cockpit to the boat interior in seconds, functioning like an overhead garage door. For all these reasons, the Bali 40 is an easy boat to like.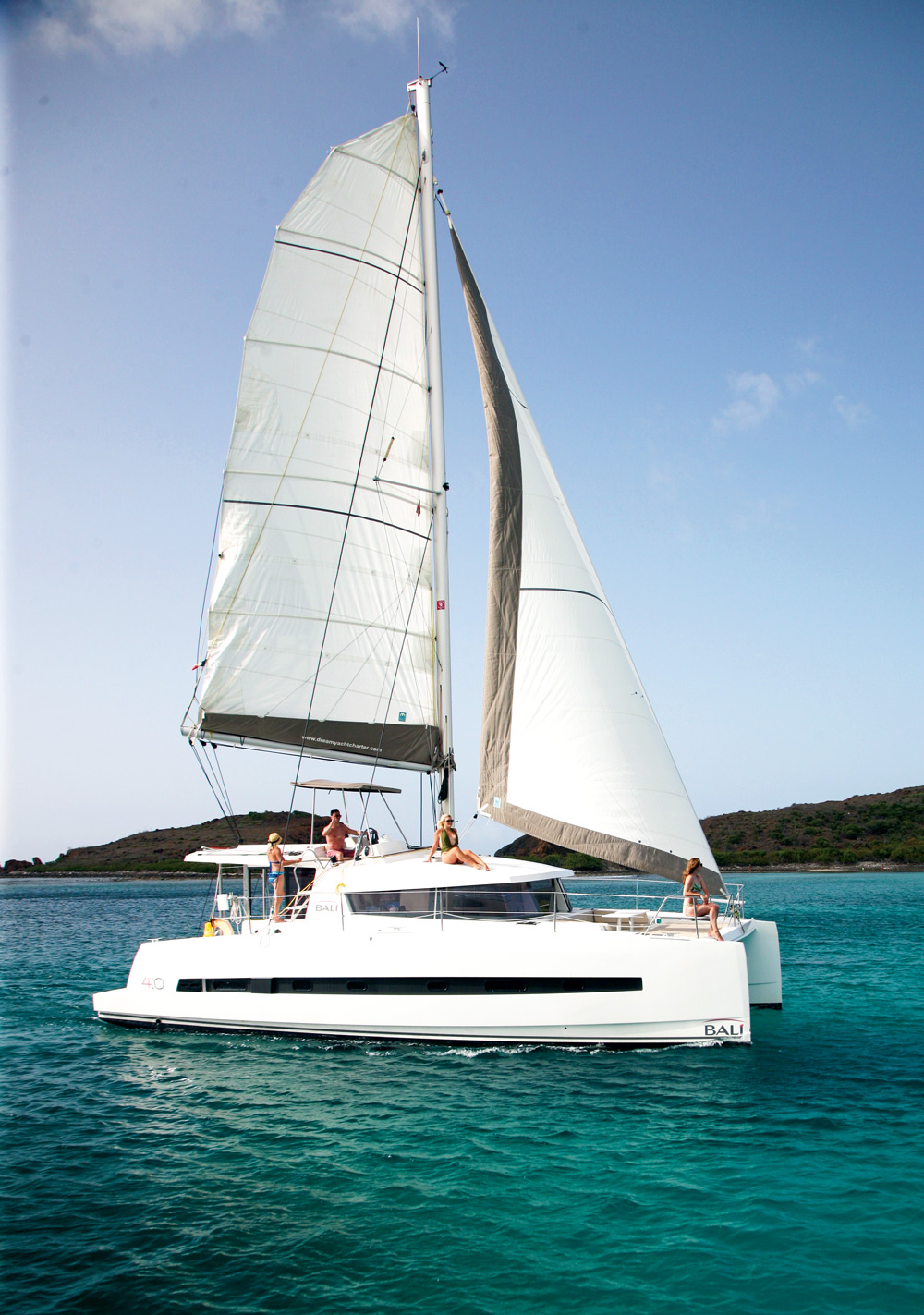 David Liscio photo
It should be noted that, like the Gemini 105, the Bali 40 does not have a trampoline, but its absence seemingly went unnoticed by the crew of young adults. Our experience chartering different catamarans left us with the ability to assess them for seaworthiness, ease of handling, roominess and layout. We paid close attention to how each boat melded with the sailing location, our itinerary and crew makeup. It taught us that before chartering and certainly before purchasing a catamaran, it's important to understand the boat's capabilities.
Some things to ponder
A catamaran generally has more living space than a monohull and faster performance off the wind, especially on downwind runs and broad reaches. The multihull design provides a stable platform and takes less effort to sail than a monohull, leaving captain and crew with energy to explore ashore after a day at sea. Catamarans are relatively easy to handle, which translates to less cursing and yelling on deck.
According to marine industry data, catamarans depreciate slower than monohulls, losing only 10% of value the first year after purchase, while new monohulls lose 15 to 20%.
The internet is loaded with blogs, forums and advice columns related to catamarans, some of them very helpful, but it's generally agreed that hands-on experience is the best way to learn about these boats and their respective advantages and disadvantages.
Catamarans can be divided into four broad categories: trailerable pocket cruisers and racers, small coastal cruisers, offshore cruisers and performance catamarans, including foilers.
Before deciding on a catamaran, sailors should ask themselves these two key questions: What type of sailing do you plan on doing? How much space do you need to be comfortable?