A new series of races gives women and young sailors opportunity for foiling in Barcelona
It's unlikely that any women or youth sailors will race aboard the foiling AC75s when the 37th America's Cup gets underway next year in Barcelona, Spain. But they will have a chance to compete in a newly created event racing foiling AC40s in four-person teams for the Youth and Women's America's Cup Regattas. Teams from the America's Cup Defender Emirates Team New Zealand, the Challenger of Record Ineos Great Britain and the challengers from the United States, Italy, Switzerland and France, will be joined by teams from Germany, Sweden, Australia, Spain, the Netherlands and Canada.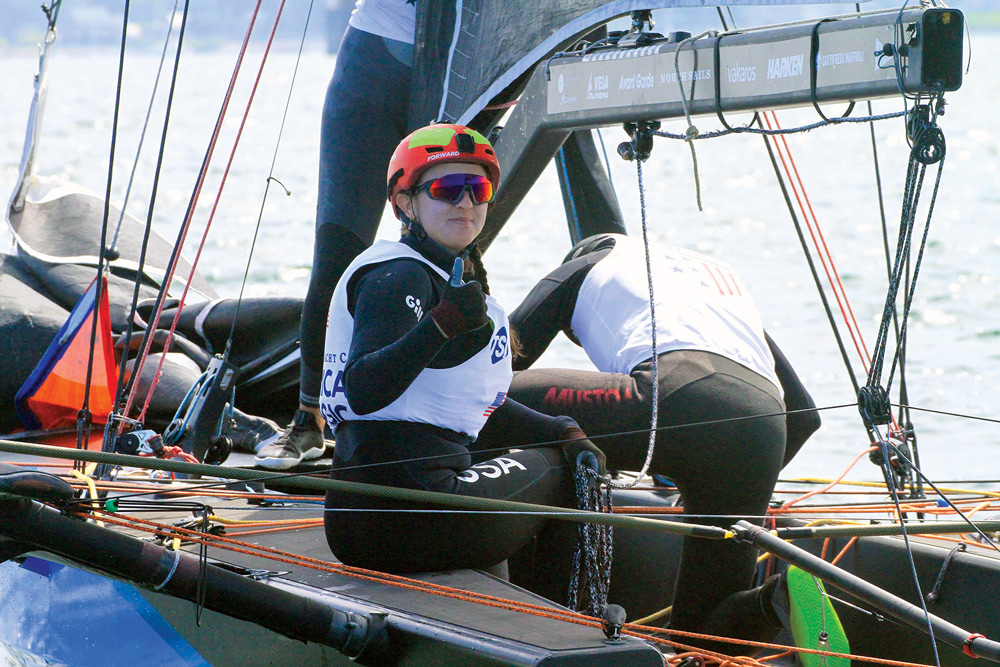 Craig Ligibel photo
The selection process for the sailors who will represent the U.S. has been underway since July 2022. New York Yacht Club members Peter McClennen, Suzy Leech and Amy Ironmonger have been coordinating sailor interviews and on-water trials in conjunction with Terry Hutchinson, president of sailing operations and skipper for American Magic.
"We cast a wide net," McClennen said. "It is the opinion of our committee and our coaches that our talent pool of performance and foiling sailors is every bit as deep as that of the other country's entries. We may not have as many international foilers as some countries, but we have as good a starting five for each team as anybody in the world."
The coaches­—Charlie Ogletree, Phil Muller and Giulia Conti—will work with the sailors until the teams gather in Barcelona for intensive training on their actual boats from May to October.
"There's always a chance somebody will surface in the next few months that we have overlooked. In that case, we'll put them through their paces like the rest of the candidates." Muller said.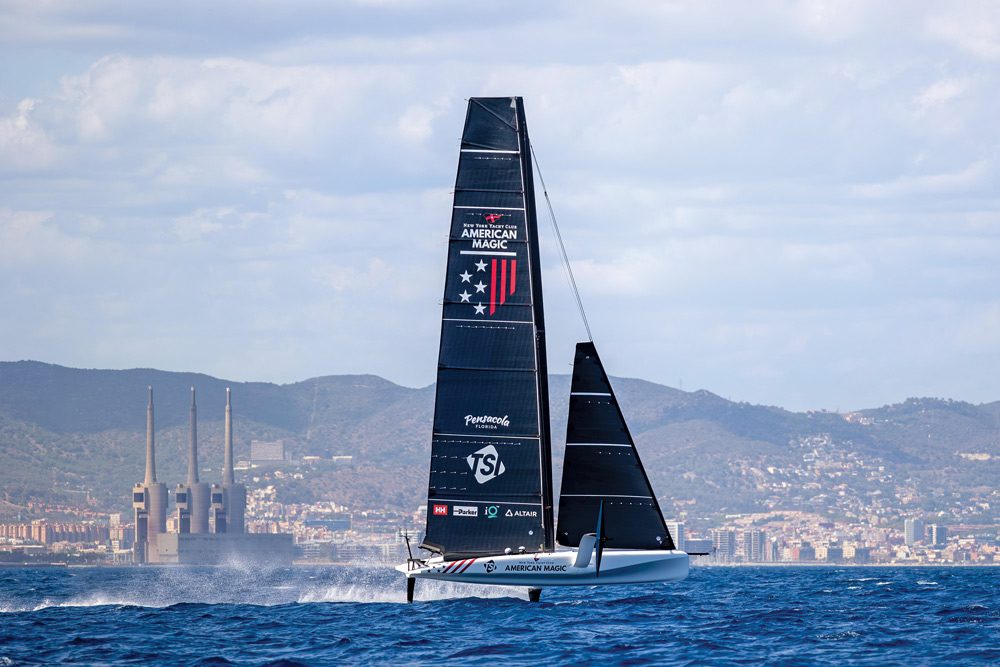 American Magic photo
The most recent on-water developmental trial held off the waters of Newport, Rhode Island, in late June featured training aboard 69F foiling monohulls. Each session was followed by an intensive classroom-style debrief where every aspect of the candidate's on water performance was analyzed.
"Until we get our hands on the AC40s, we will be utilizing a combination of 69F and GC32 foiling catamarans to give our candidates a good feel for the speed and maneuverability issues they will be facing come race time," Muller said.
Some of the women sailors will compete in a 69F regatta in Lake Garda, Italy.
"We'll get a look at many of the America's Cup women's teams in Italy," Muller said. "Some of the teams have narrowed down their selections to a handful of athletes. It will be interesting to see how our female athletes stack up under real race conditions."