All for one, one for all, in the Abacos
An all-woman bareboat charter in the Bahamas becomes a team effort where learning and having fun are the best part of cruising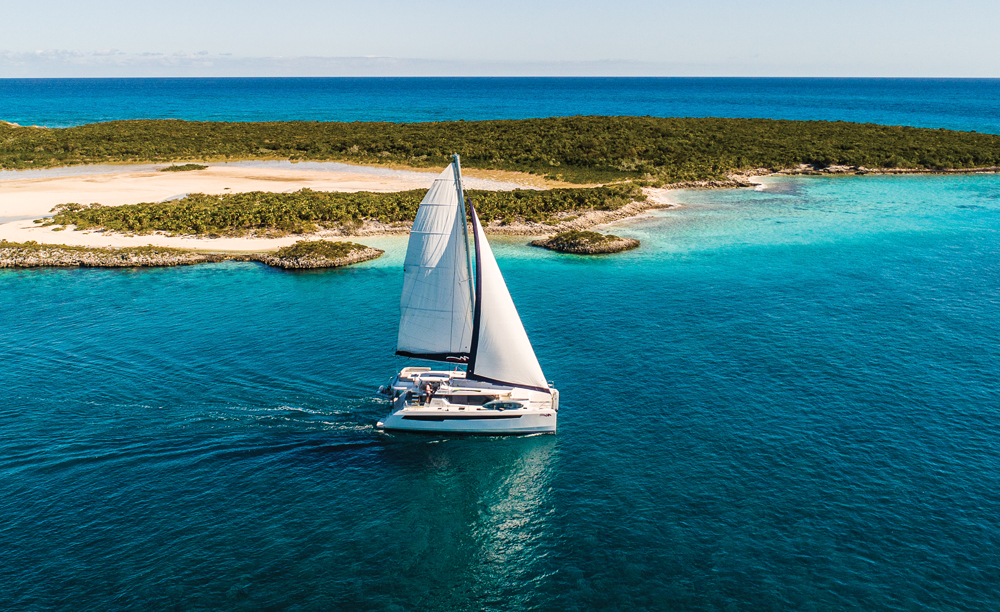 Perched like a tiara at the northernmost tip of the Bahamas, the Abacos is a chain of barrier islands that forms the cruising paradise known as the Sea of Abaco, with shallow and calm waters every color of the aquamarine rainbow. Great Guana, Elbow and Man-O-War cays were just some of the gems our group of women friends planned to explore, but the big question was, who would be the captain?
In days gone by, captains barked orders on tall ships, and the crews responded "aye aye, captain sir" or were keel-hauled or forced to walk a plank with mutiny being the only escape from punishment. But it's been my experience that good leadership has always been democratic and whoever knows most about a certain area emerges and takes charge when needed, in good times and in a crisis. A team naturally evolves.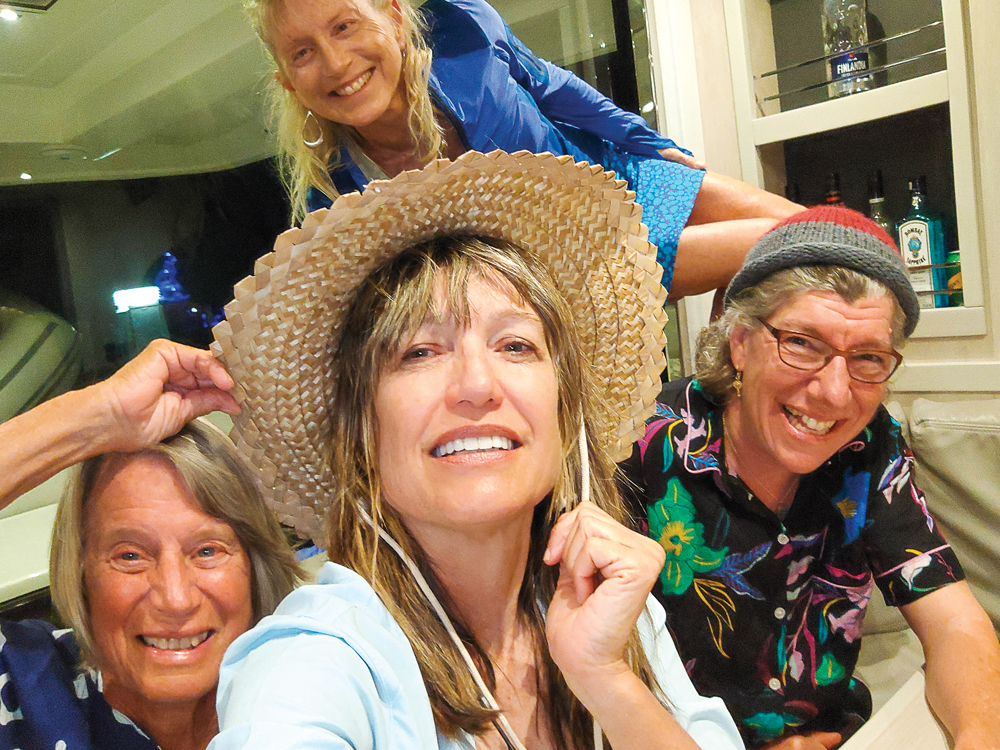 My friend Kim Bullock invited me and two other friends whose partners were not fanatical about sailing. Kim's husband and family didn't feel quite ready to go on a bareboat adventure with her alone at the helm and she thought she needed a bit more experience before her dream of skippering with her family of novices. Wanting to have a good time and create a space where we could all lead, follow, and learn from one another, Kim decided to put together a woman-only catamaran charter that also included Michele Logan and Nancy Ibison. We were a team of skippers and trusted that decision making would naturally occur with consensus.
We named our team "The Un-Maidens." Originally, we were going to call ourselves "The Viking Maidens," but we related better to the Viking part than the maiden part, so as a joke we became the "Un-Maidens." As we soon found out, all-woman charters are highly unusual.
In March, we Un-Maidens gathered for the first time in the small settlement of Marsh Harbor, the major gateway to the Abaco island group. We moved aboard our Moorings 4000 Blue Prairie, the catamaran that would be our home for the next week's fun of snorkeling, sailing and exploring.
After a briefing by Ron from The Moorings, I watched as the team style of leadership came forth. Among the four of us, we had all the necessary skills. Area by area, the most knowledgeable among us would rise to the surface in a non-hierarchical way. Sails and knots? Michele spoke up. Generator and pumps? Nancy spoke up. Navigation and weather? That was my domain. A recent graduate of half-a-dozen American Sailing Association classes, Kim was our go-to person for all questions about catamarans.