Whether chartering a boat or signing on for a bunk, there are options for crossing the Sydney Hobart race off your bucket list
"We include about 14 days of training leading up to the race, which we plan around the availability of the clients, so it's usually weekend training starting in November. We can take 10 clients and six professional sailors onboard for the race. The per person costs around $6,200, which includes the catering and training. The whole program is run by our captain Ben Roulant, who is a former member of the French sailing team."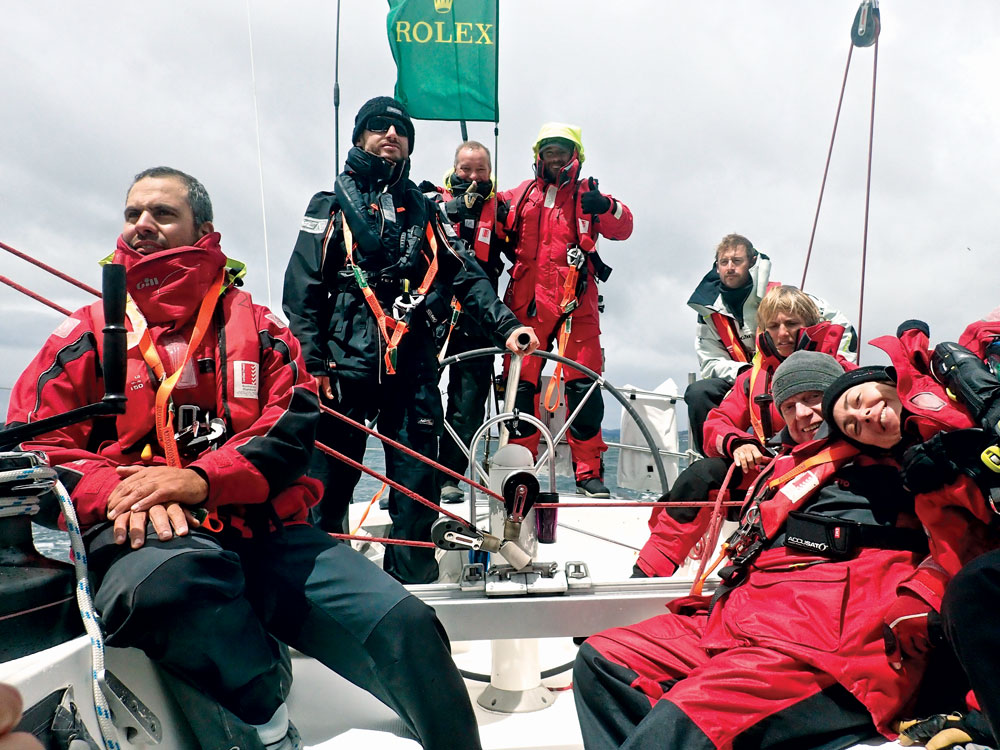 Both the international company LV Yachting and the Sydney-based My Crew Travel will charter you a fully outfitted racing yacht, complete with knowledgeable captain.
Charter prices that include a professional crew for LV Yacht's two offerings, Koa, a well-equipped TP52 and veteran Hobart yacht Ichi Ban, a Carkeek 60, range from $130,00 to $330,000.
"We tend to build the program around the team," said Lucy Jackson, marketing director for LV Yacht. "If it is a local team then they will probably do one of the qualifying races earlier in the year. However, it's more likely they are an international team and will only want to fly to Australia once, so we schedule a qualifying passage immediately before the race."
In this scenario, Jackson said the team arrives about 10 days before the race to meet with the boat captain. Depending on the racing experience of the team, the boat can provide additional professional sailors to flesh out the crew.
Simone Hill, logistics manager for My Crew Travel has helped international teams sort out qualifying programs, land-based accommodations and boat charters. One of the company's delivery captains Larry Jamieson has raced 35 Sydney-Hobart races. A charter for boats ranges from $65,000 for a super maxi to $35,000 for a TP52. Professional crew costs are extra.
"We can definitely help you get out on the water with the right set of qualifications, professional crew and Sydney-side logistics," she said.
Hislop said there's a near record field of 89 yachts registered for this year's race, including eight international entries. Thirteen doublehanded boats are entered. American Chris Sheehan will race his highly favored TP52 Warrior Won for the first time, recently winning the 2022 RORC Caribbean 600.