Whether chartering a boat or signing on for a bunk, there are options for crossing the Sydney Hobart race off your bucket list
"It's not easy, but it can be done," said David Hislop, marketing director of the Cruising Yacht Club of Australia which has been organizing the race since 1945.
"First off, there are a couple of commercial yachts that run training classes that culminate in a berth on the Hobart. Spots fill up quickly on these, so you might need to plan out a couple of years," Hislop said. "The cost isn't too bad, the training is top notch and they virtually guarantee a safe and sane experience.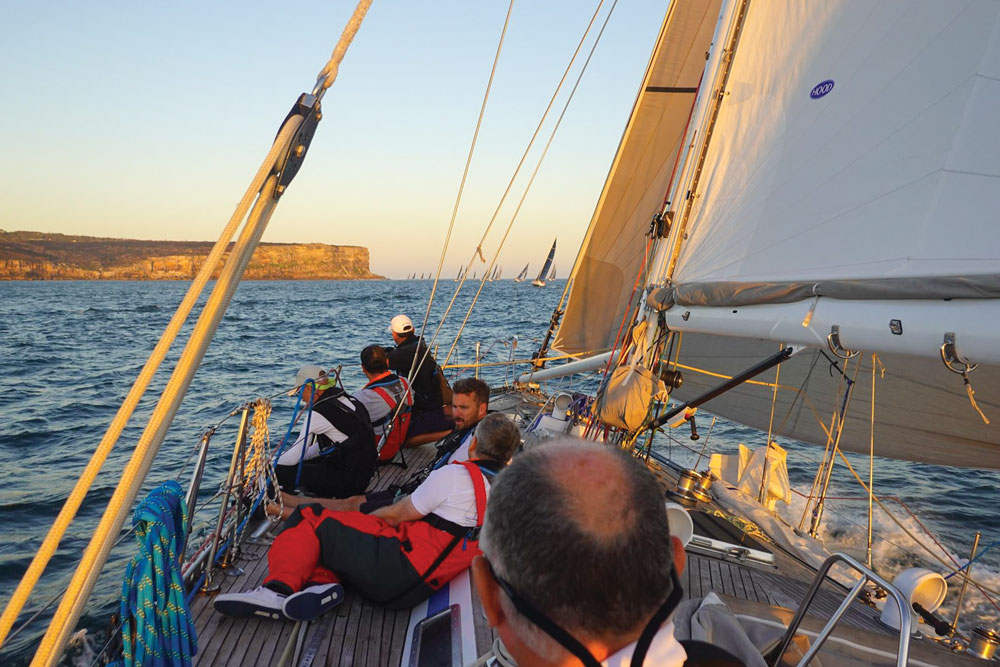 There also are a few charter boats that are for hire, where you can put together your own crew, sign up one of the charter company's captains, and mount your own campaign.
"Another option is to just show up with your seabag and a pocketful of sailing credentials and hang around the yacht clubs in October and November. Do a little sailing in the harbor and get to know some of the skippers to get on board that way," Hislop said. "The more you can do to make yourself known and meet CYCA qualifications the better your chances of getting a ride."
CYCA rules stipulate that at least half the boat's crew must have completed a Category 1 race, and at least two crewmembers need to have a Senior First Aid Certificate and a Long Range Radio Operator's Certificate. EastSail offers refresher and first-timer safety courses if you are in need of a brush up and the CYCA runs a crew finder notice board on its website.
Cruising Yacht Club Life member and "the voice of the Hobart" Peter Shipway, who has raced 31 Hobart races, with five line-honor wins and two overall victories under his belt said it's a case of who you know rather than what you know.
"Any yacht racing to Hobart would need to thoroughly check out all crew before the race by doing the lead up races. Unless a prospective crewmember knew a skipper or crew who could vouch for them it would be a brave skipper to race with someone sight unseen. Even arriving in early December looking for a ride would be hard going to find a yacht still looking for crew that close to the race start. You may have to rely on an injury or sickness and then you would have to have a pretty impressive CV."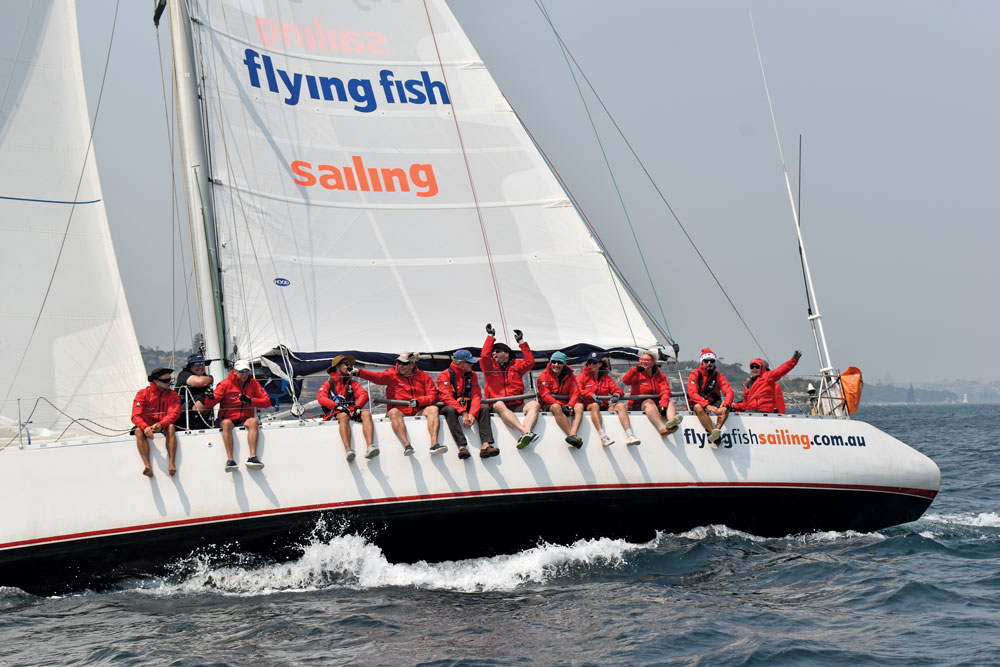 Flying Fish Sailing run out of the Middle Harbor Yacht Club offers an established seamanship course that culminates in a berth on the company's 55-foot Radford/McIntyre yacht Artos.
"We spend eight to 10 days in training on the boat in early December, including a qualifying overnight passage," said co-owner Russel Bonner. "At the end of it, our students are qualified to join two of our skippers for an adventure of a lifetime. We take 10 crew."
It costs around $6,500 for the training and berth, and Flying Fish slots fill quickly.
The company has a 100% success rate of finishing the race.
"If things get hairy, we lay off as best we can. This is mostly about safety and the experience. We've managed to hold our own most years and sail a competitive race but not at the expense of safety," he said.
Bonner cautioned that the Hobart is not for the faint of heart.
"We ask our students to have a minimum of 1,000 sea miles logged as well as having ISAF Category 1 experience and an ISAF Offshore Safety and Sea Survival course," Bonner said.
Another resource for sailors looking to book individual berths is the 65-foot Swan yacht Eve. The boat is now on a five-year hiatus taking part in an around-the world learning cruise, but owner Meg Niblett of Swanning Around said the company plans on being back for the Hobart in 2026.