Whether chartering a boat or signing on for a bunk, there are options for crossing the Sydney Hobart race off your bucket list
Bucket list sailing adventures often conjure up images of sun-drenched anchorages, while others call to mind the terror of monster waves and passages under storm sails. Such is the mystique of the 76-year-old, 628-nautical-mile Sydney Hobart Race that runs down the rugged Australian coast, across the treacherous Bass Strait and up the shifty Derwent River to landfall at Hobart's Constitution Dock. There are many ways sailors can tick this race off the list.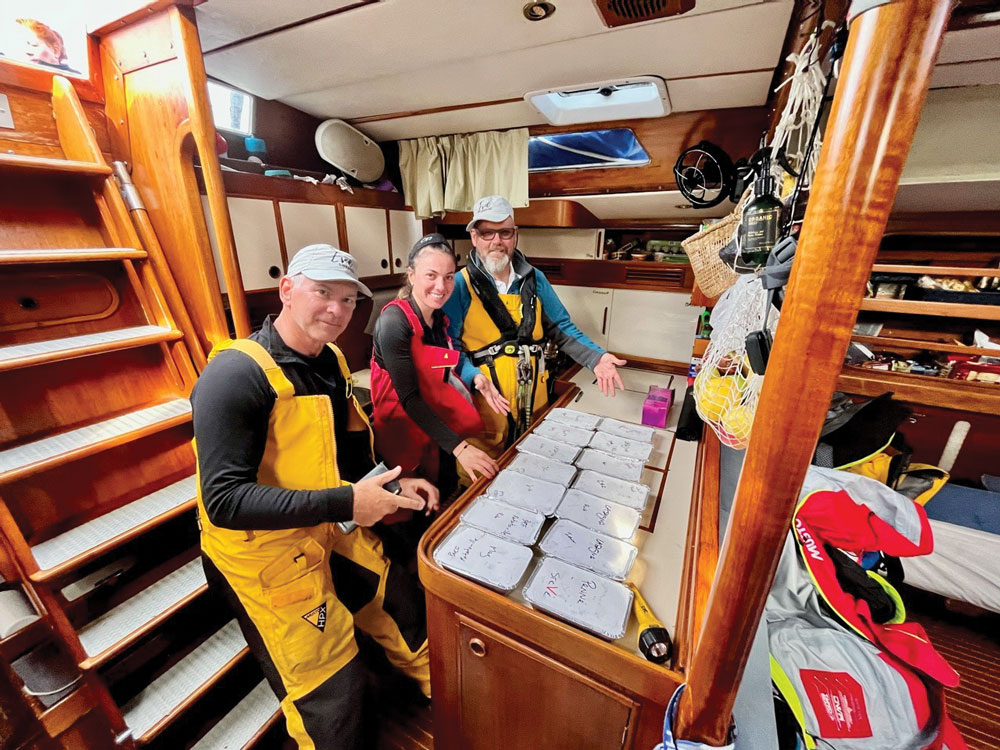 The race starts annually on Boxing Day, December 26, with hundreds of spectator boats lining Sydney Harbor as the fleet of 80 to 120 boats makes its way past the heads and out into the Tasman Sea. Yachts range from super maxis to modest 30 footers.
"The Hobart is not for the faint of heart,"said three-time Hobart winner Geoff Stagg. "Parts of the race will lull you to sleep. Then, the ocean will raise up and kick you in the behind. I've done the race almost 20 times and each time was different. It's a coming-of-age race for sailors, but you need to be serious about it. People have died when the weather turns. If you want to do the race, be prepared to be scared out of your wits, but also know that finishing the race is all about teamwork and accomplishing something significant."
In the storied history of the Sydney Hobart race, only a handful of American boats and skippers have met the challenge, including two-time Rolex yachtsman of the year Ken Read, who skippered the maxi yacht Comanche. Traditionally, 95% of entries are from Australia, with a smattering of boats from Hong Kong, the United Kingdom and the United States making up the fleet. As recently as 2017, five U.S. flagged boats participated, but participation dwindled after the race was canceled in 2020, but there are opportunities for qualified U.S. sailors either to captain their own boat or sign on with an established crew. All it takes is money, a sound resume and patience.
Maryland brothers David and Peter Askew have plenty of these key ingredients. In 2017, they purchased a Volvo 70 in New Zealand, named her Wizard, brought her to Sydney prior to the race, and with the help of a mostly American crew, finished first in Division 0 and placed 4th overall.
"We set about sourcing a boat and building a team we knew would be competitive," Peter said. "We engaged Annapolis professional sailor and yacht management expert Chris Larson to help us work through the logistics. David and I jumped on the boat at the last minute and next thing we knew, we were cruising down the Derwent River with a trophy well in hand."
The Askews knew they had a thoroughbred boat in the race. The yacht had won the Hobart the previous year under the name of Giacomo.
Larson said that working through the requirements to get a boat ready for the Hobart is a daunting task.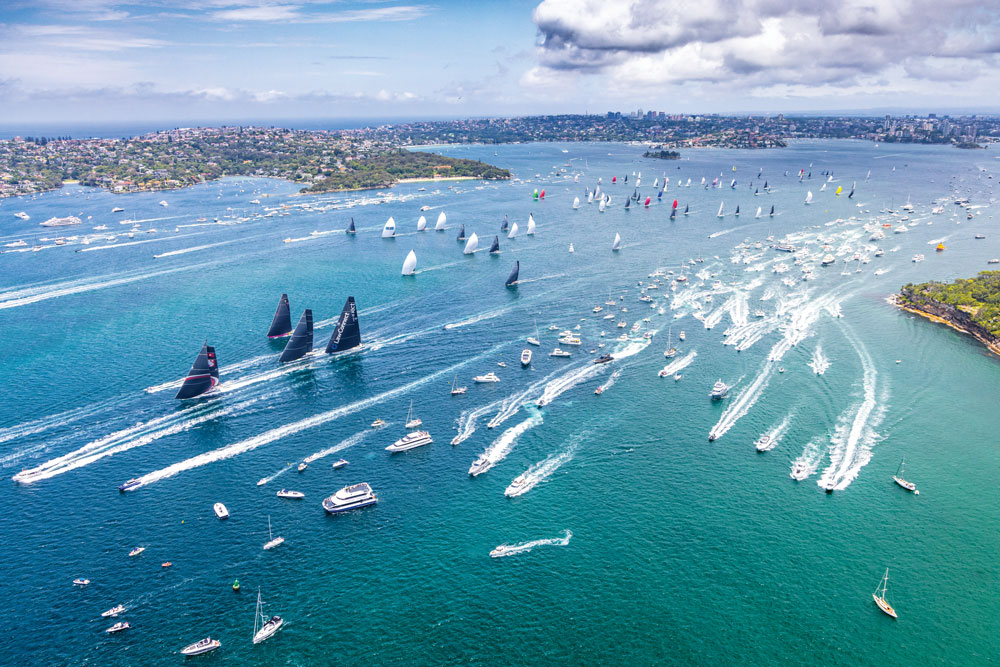 Rolex/Andrea Francolini photo
"It's probably one of the most difficult set of criteria you'll ever encounter," he said. "If your sailing experience is limited to some Chesapeake Bay, Lake Michigan or Block Island racing, I would be hesitant to recommend this race to you without signing up for a ton of practice in Australia. The Aussies take this race seriously. A lot of boats turn back. You can sure make it happen, but you can't just show up and jump on somebody else's boat and sail away."
"There was no issue getting off a 74-footer and getting onto a 70-footer," Peter said. "The learning curve was not an issue. We got the right people involved. Neither David nor I had ever sailed on a canting keel boat. It was a wild and wet ride. Those boats are very powerful and made for crossing oceans. It was a pretty good race. The boat likes to reach, and we did a lot of that going down the coast."
It's hard to put a dollar figure on what that campaign cost. Suffice it to say, it you have to ask, you probably can't afford it. It cost the Askews $135,000 just to ship the boat back to the U.S. from Australia.
Larson said the singleminded focus the Askews displayed in their pursuit of the Hobart was the key to their success.
"These guys had an extensive offshore resume. The Hobart was something they always wanted to do. When the boat came on the market, it was a natural. That all came together in an incredibly short four-month period."
So how can an American sailor get a ride on a Hobart boat without selling a kidney and mortgaging everything you own?